Baby Doge should aim for simple, yet competitive games for higher engagement.
Today people have low attention spans & usually engage with Familiarity.
So games such as:
(Baby Doge Soccer Game. 1v1 - PVP )
For The Baby Doge Soccer Game : There would be 1v1 (PVP) matchups.
(Player 1 Kicker vs Player 2 Goal Keeper)
Kicker gets X amount of kicks while goal keeper must guess correctly where the ball is going.
Player 1 & Player 2 then switch positions as Kicker/Goal Keeper
Also allow users to customize their babydoge avatar … Have free and premium customizes …
It's important to give people the option to choose…
Sure we're in the P2E space but games are games at the end of the day.
If you make the game engaging enough… Everything else will fall into place.
The power of choice is important… Give people the option to enjoy these games in a non crypto mode. Play for fun.
Those who are strictly in it for crypto… We'll just ro that…
But make these games playable for everyone who aren't in crypto as well.
Then as they keep playing… It'll creep into users minds while Babydoge grows in the space…
"Hey, I can make money playing this"
But it starts with creating a product for the love of the game and giving users a choice.
On with game idea # 2 Baby Doge Racing Game…
BabyDoge form of "mario kart" would have so much potential…
Babydoge could host other projects within the game as long as they're partnered with us…
Other holders from other projects could come in and race against babydoge holders and holders of other projects.
Again the power of choice… Free and Premium content with this as well…
Have modes for users who can play the game without using crypto.
These games should be available in the app store. IOS and Google Play
When the Babydoge wallet comes out… The games should be listed inside the babydoge wallet…
Where we can connect our wallet address to the games inside babydoge wallet…
We could also list our gaming partners in the wallet so for games that allows other users who hold different projects to compete.
Game # 3 BabyDoge 3D Relay Events
See Screenshot reference below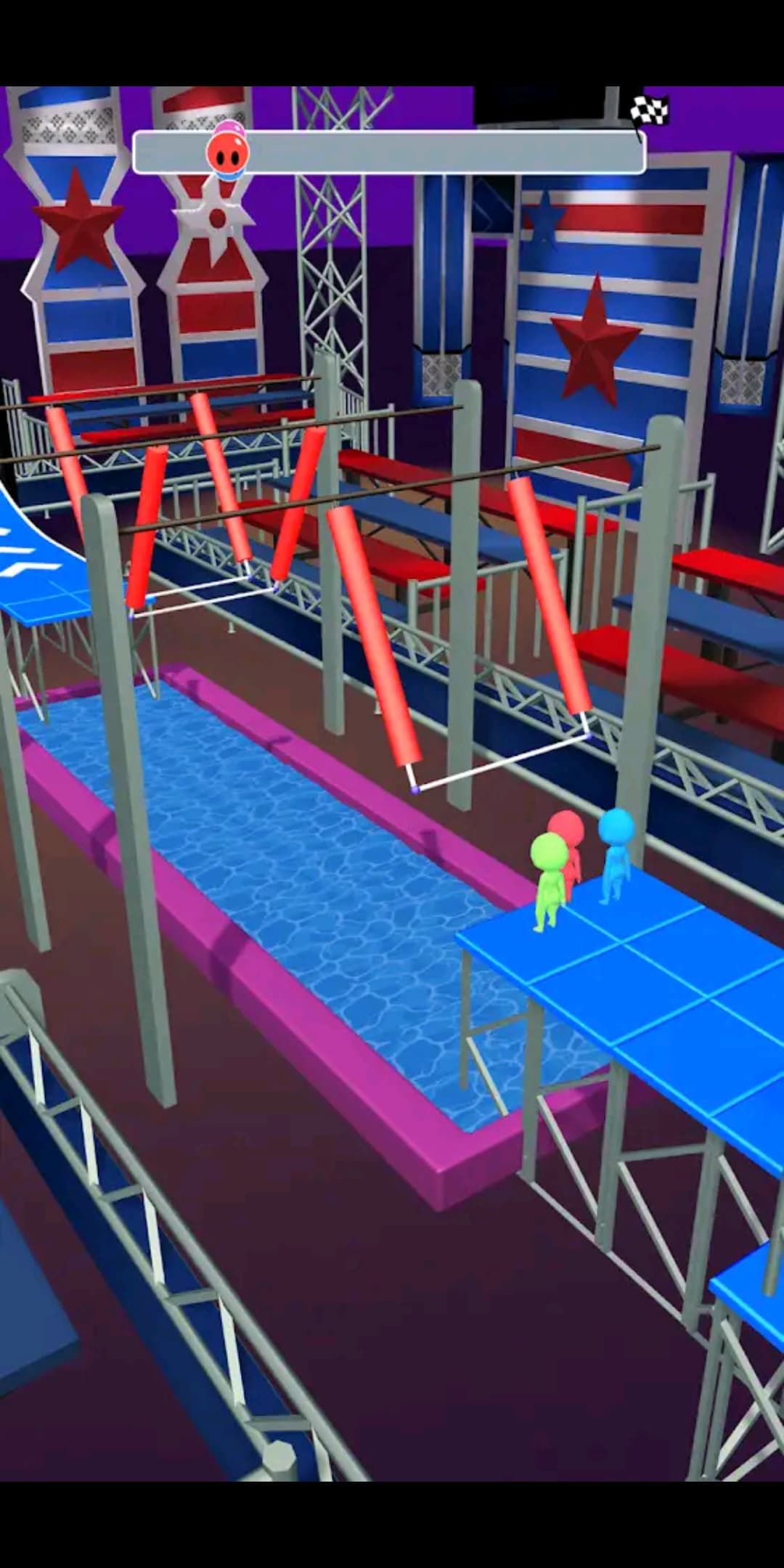 In This Baby Doge 3D Racing Relay Game:
BabyDoge users can compete against each other in a series of mini games that require a little timing and technique.
As stated in other examples above… This game could also potentially be open to users for other projects that partner with Babydoge.
And this game could/should be open to users who don't hold any crypto .
This game would give users the option to customize their avatar or purchase premium avatars
(Premium avatars would not give the user any advantage to win over users who use free avatars)
But Premium avatar players would receive a higher reward rate whenever they win.
I could go on & on with ideas but I truly believe Babydoge has the resources to pull this off and be successful.